Job Ready Career Skills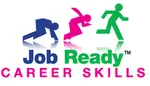 Job Ready Career Skills educates your students in the essential soft skills. This comprehensive software program measures students' progress by assessing their knowledge of each lesson.
Program Details
5

categories

25

topics

250

lessons

10

videos
Annual Site License
$1,395
Administrator Desktop
$200
English and Spanish Bundle
$1,995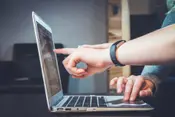 Ready to Get Started?
Click the button to get started!
Why Job Ready Career Skills?
Soft skills, or employability skills, have become vital skills for the workplace. Research conducted by Harvard University, the Carnegie Foundation, and Stanford Research Center concluded that 85% of job success comes from having well-developed soft skills, and only 15% of job success comes from technical skills and knowledge. Yet, employers say that applicants are unprepared for work because of their lack of these soft, employability skills. Job Ready Career Skills enhances and improves soft skills to help students succeed once they enter the workforce.
Enhance Soft Skills
Job Ready Career Skills breaks down the essential soft skills. After completion students will be more confident in soft skills that are vital for workplace success.
Easily Digestible Format
5 categories | 25 topics | 250 lessons | 2 videos per topic, assessment, pre- and post-tests. Job Ready Career Skills presents topics and lessons in a manner that is easy for students to understand and retain.
Engaging Student Experience
Job Ready Career Skills features Pre- and Post-tests, a bonus activity per lesson. Students are incentivized along the way with trophies for exceptional performance.
Explore Job Ready Career Skills Lessons
Try free demo lessons straight from the program to see if Job Ready Career Skills is right for your students. View video content, sample real lesson materials, and assessment questions. Dive into the program and get the full experience.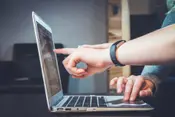 English Version
Interactive Student Lessons
Explore Demo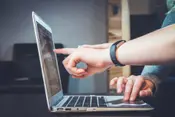 Spanish Version
Interactive Student Lessons
Explore Demo
Lessons
Emotional Intelligence
Understanding Emotional Intelligence
Personal Benefits of Emotional Intelligence
Career Benefits of Emotional Intelligence
Emotional Intelligence and Leadership
Improving Self-Awareness
Improving Self-Regulation
Improving Self-Motivation
Improving Empathy
Improving Social Skills through Empathy
Effects of EI in the Workplace
Work Place Ethics
Demonstrating Good Work Ethic
Behaving Appropriately
Maintaining Honesty
Playing Fair
Using Ethical Language
Showing Responsibility
Reducing Harassment
Respecting Diversity
Making Truthfulness a Habit
Leaving a Job Ethically
Personal Characteristics
Demonstrating a Good Attitude
Gaining and Showing Respect
Demonstrating Responsibility
Showing Dependability
Being Courteous
Showing Pride in Work
Gaining Coworkers' Trust
Persevering
Handling Criticism
Showing Professionalism
Employer Expectations
Behaviors Employers Expect
Objectionable Behaviors
Job Success
Transferable Job Skills
Establishing Credibility
Demonstrating Your Skills
Surviving a Bad Environment
Managing Change
Building Work Relationships
Advancing Your Career